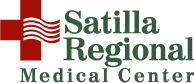 Satilla Health Services is a mission-driven organization always striving to make Satilla a better place for patients to receive care, employees to work and physicians to practice medicine. The organization consists of Satilla Regional Medical Center, a 231-bed acute-care hospital, two long-term care facilities, a free-standing physical rehabilitation institute, and Satilla Regional Specialty Physicians, a physician specialty group. Medical professionals at Satilla Regional Medical Center enjoy the relaxed lifestyle that is encompassed within a community hospital. More than 155,000 people live within Satilla's nine-county service area that surrounds Waycross.
Waycross and it's neighboring town of Blackshear, collectively offer excellent public schools, an active arts and theatre group, several golf courses, and an excellent array of hiking, fishing, camping, and boating fun. The popular Satilla River, nestled between Blackshear and Waycross, offers hours of enjoyment for entire families. The region also offers public festivals, concerts and many other activities you'd expect in a major urban setting. With many large tracts of land available, excellent housing, and low real estate costs, our locale is the perfect place for families.
Though Waycross is removed from the urban challenges of a large city, it is not isolated from the many advantages of a metropolitan area such as Jacksonville, located within an 80-minute drive. A supplement to Waycross' many attractions, Jacksonville provides families with convenient access to a full range of cultural activities such as museums, symphonies and professional sports. The beautiful and quaint St. Simons Island, Georgia, and Amelia Island, Florida, both within an hours drive, provide beautiful beaches, salt water fishing, and sailing.
Satilla's medical staff continues to grow as the area's demand for medical services has increased, positioning Satilla Regional Medical Center to become even stronger. Our hospital and affiliated group practices are well established and well respected in the community, and benefit from the support of an administration that is dedicated to promoting the system's doctors and the many services they provide.
All Satilla physicians enjoy the support of a large network of colleagues who work together to bring high quality healthcare to the community. Affiliations with the Medical College of Georgia and tertiary facilities in Savannah and Jacksonville, Florida also provide support.