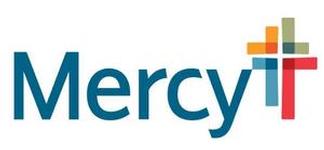 Welcome
We proudly serve the people who live, work, visit, or travel in Love County, OK (population 9,100). This includes the postal cities and towns of Marietta, Leon, Overbrook, Burneyville, and Thackerville; as well as the communities of Courtney, Criner Hills, Eastman, Enville, Falconhead, Greenville, Jimtown, Lake Murray Village, Loves Valley, Orr, Rubottom, and WinStar Casinos, southern Oklahoma's largest employer, at Exit 1.
These are the Mercy values:
Dignity – We accept all persons as created in the image of God.
Justice – We honor each person's rights and responsibility in light of the common good.
Service – We respond with compassion to the needs of others.
Excellence – We strive to attain high standards of performance and proficiency.
Stewardship – We wisely use our talents and resources.
Mercy, named one of the top five large U.S. health systems for four consecutive years (2016 to 2019) by IBM Watson Health, serves millions annually. Mercy includes more than 40 acute care, managed and specialty (heart, children's, orthopedic and rehab) hospitals, 900 physician practices and outpatient facilities, 45,000 co-workers and 2,400 Mercy Clinic physicians in Arkansas, Kansas, Missouri and Oklahoma. Mercy also has clinics, outpatient services and outreach ministries in Arkansas, Louisiana, Mississippi and Texas. In addition, Mercy's IT division, Mercy Technology Services, and Mercy Virtual commercially serve providers and patients from coast to coast.