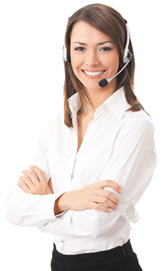 Call Customer Service
877-723-7823
8AM - 5PM CST. Mon - Fri
FAQ's
First time visitor?
Candidates should start by selecting your skill of interest from the Search Jobs tab. Register as a Candidate to easily apply to jobs and to have your profile viewed by employers and recruiters.
Employers and Recruiters should review your purchasing options under the Post Jobs tab. Once you have made your purchase selection you will be asked to create you account to save you time in managing your open jobs and applications.
How do I post a Job?
The first step is determining which posting option best meets your needs. See all available options under the Post Jobs tab.
How do I find a Candidate, Resume or CV?
You must be a member and logged in to search for a candidate. If you are not a member, go here to get started.
Once you're logged in you'll be able to search for candidates, view their profile, CV/resume and reply to them via an email response form.